Jeff Koven is the owner of Koven Video Productions, a media production company that creates promotional videos for businesses and professionals to help them attract more customers and build their brand. Jeff has been operating his own video production company full-time since 2007, providing event video coverage, live video streaming, and photography services to a wide variety of clientele.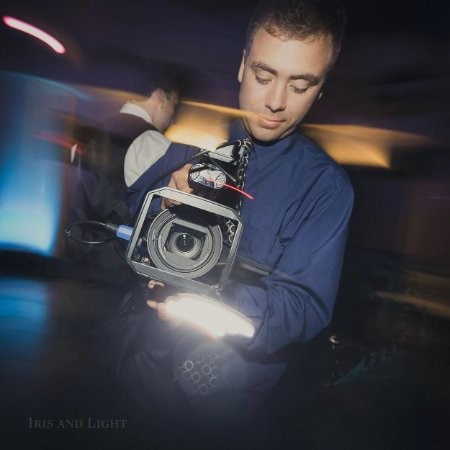 A professional videographer with many years of experience. We can work with any equipment needed.
Many years of experience with all the current audio/video production software suites.
Proficiency in a wide range of projects. Check out some great examples in my portfolio page.
Working with Jeffrey has been a pleasure. We have been working with him for about 3 years and will continue to work with him. He is a professional and does excellent work. Also, he has a great studio in Manhattan beach. Great place to shoot live videos.
I planned a surprise video for my wife at our wedding and was very satisfied with the quality of the work Jeff provided. Jeff was very easy to work with to get my ideas on film, and he took great ownership in ensuring all facets were covered to make a great video. I would gladly contact Jeff with all my video content needs for any projects moving forward. Highly recommend!
If you need a video for your profile, event or to showcase yourself or your company, hire Jeff. He interviewed me for a video that was done for Green Ink Marketing and his editing made me sound like a genius. He is punctual, oriented to detail and he is able to coach his clients to help them relax and convey their knowledge and wisdom to their target audience
I couldn't recommend Jeff high enough. He did a fantastic job shooting and editing a video for my website. He was able to take all the things I wanted to say and get them into a clear concise video that is not so long as to lose someone's attention but long enough to say what I needed to say. He did all the editing to get my points into a 2 minute video. Thanks Jeff
Jeff made a wonderful video for our business... with a challenging subject... me! The quality of the editing, and the artistic sensibility which informed his work, was reveletory..
Jeff has a unique skill which is very hard to find in other videographers. He has a keen eye for high quality in his videos and is incredibly creative. He will 'go to bat' for you and your project, until it's exactly the way you want it. I highly recommend him to anyone and everyone looking to release a great video for their brand.
I highly recommend the video production work of Koven Video Productions. I have worked with Jeff over the last two years. He has produced 4 videos for Gals Starting Over and one for RGP. In all cases, he has been prompt, helpful, reassuring and professional. He did a great job in understanding what we were looking for and producing a video that was immediately usable. He did a great job editing and was also willing to update as requested. Good job!!
Jeff is a master in his field. He is reliable , patient and truly cares about reflecting your video message. His team displayed utmost professionalism when my video was filmed. They were patient with me until "we got it right". He explained the entire process from start to finish; and delivered the video on time. I will be hiring Jeff to film future quarterly videos for my website. Koven Productions is first on my list of referrals when asked about videographers. You will be extremely pleased and satisfied!
I highly recommend Jeff Koven, owner at Koven Video Productions. Jeff has the ability to bring out the essence of what the product is all about with his artistry and videography. He is extremely professional and fun to work with. It was a pleasure working with Jeff.
I'm happy to make this endorsement for you, Jeff, and appreciate the many times I was able to depend on you and your skills in video production. Jeffrey's work as camera assistant to me at 24KT Sound & Video was commendable, showing consistent dedication to furthering his skills in video production, dependability, and loyalty for the two years he worked with me. He never let me down when I needed his help.
Get in touch with me to discuss your project. I'm excited to start this creative process with you and look forward to helping you bring your vision to reality.